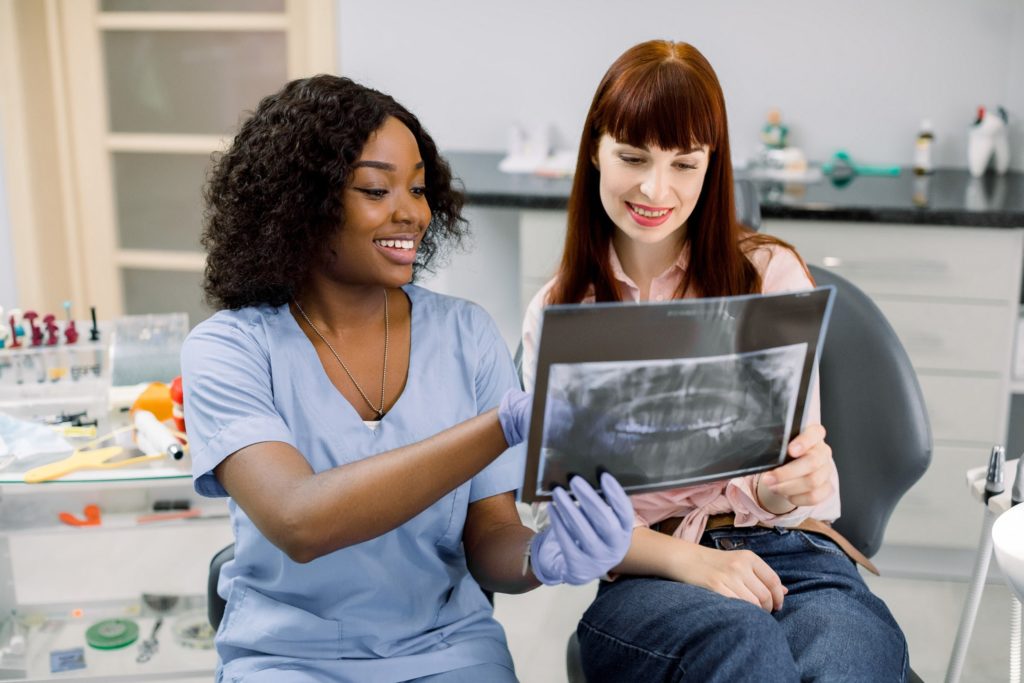 Thanks to braces – both the traditional and the clear variety – crooked and gapped teeth won't stand in your way of achieving the beautiful, balanced smile you desire. As you begin your research, however, you may find that pinpointing the exact cost of orthodontic treatment is a bit difficult. That's because treatment plans look different from one patient to the next! Luckily, there are a few all-encompassing factors that play a role in the price of everyone's treatment. To learn what they are, read on!
#1. The Price of the Initial Consultation
Whether you've had braces before or this is your first time visiting an orthodontist, the first step is always the same: scheduling an initial consultation. While many practices offer this appointment free-of-charge, others require a deposit that will be used toward your treatment should you decide to move forward. This appointment includes a detailed oral exam, a review of your treatment options, an estimate of the expected timeline, and a cost breakdown, all of which are extremely valuable.
#2. The Complexity of Your Case
Of course, no two smiles are the same. While one patient may be seeking braces to fix a minor gap, the next may be interested in addressing severe overcrowding. Since the complexity of your misalignment will affect the length and intricacy of your treatment, this is a very important factor to consider when determining the cost.
#3. The Type of Braces You Choose
While traditional braces and clear alternatives, like Invisalign, generally cost about the same, there are some differences that can affect the overall price. For example, since Invisalign is removable, it is possible to accidentally misplace your trays, requiring a replacement to be made and potentially adding more time onto your additional treatment (both of which can increase the total cost). Metal braces, on the other hand, can lead to broken brackets and wires, and the subsequent appointments can add to the overall price.
#4. If You Have Available Dental Insurance Benefits
Many patients aren't aware that some dental plans do cover a portion of the cost of braces. If your provider does offer this benefit, then you can lower your out-of-pocket expenses by $1,000+! So, don't hesitate to ask the practice if they welcome dental insurance and if they are familiar with your carrier.
#5. If the Practice Offers Specials or Flexible Financing
Another important factor that will influence the cost is any specific financial solutions the practice offers. While some offer specials like $500 off traditional braces, others happily accept flexible financing, which allows you to break up the cost of your treatment instead of having to pay the entire amount upfront. Your dental team should review all of this information during your initial consultation, but you can check out their website for special offers too!
These are just a few noteworthy factors that will play a role in the cost of your orthodontic treatment. To learn more, schedule an initial consultation with your orthodontist!
About the Practice
Our team at Simply Orthodontics understands that handling the financial component of your dental care is often confusing and overwhelming. We go above and beyond to make sure that's not the case for our patients! In addition to welcoming dental insurance, happily accepting flexible financing, and offering periodic specials, we're committed to giving transparent price estimates and helping you understand the cost completely. Want to learn more about the price of orthodontic treatment? Don't hesitate to get in touch with our team via our website or by phone at (508) 429-7800.