Emergency Orthodontist – Holliston, MA
Solutions Designed to Relieve Pain and Repair Smiles
The process of wearing braces of any kind involves making the right decisions and taking the appropriate steps to not only ensure positive and life-changing results but to also reduce the risk of orthodontic emergencies. From broken brackets and loose wires to increased pain and soft tissue irritation, our team here at Simply Orthodontics is here to provide immediate care when you need it most! When attempting to find an orthodontist in Holliston, you'll be pleased to learn that Dr. Sam Alkhoury and Dr. Alan Carlotto can employ useful techniques and beneficial solutions that will address your problem, minimize delays, and get your smile back on track. If you would like to learn more about what you can do to reduce pain and avoid more serious orthodontic problems at home while waiting to see one of our qualified orthodontic specialists, contact us today.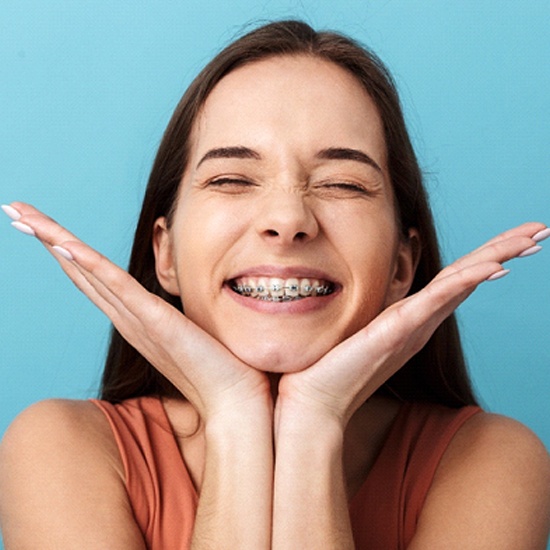 Why Choose Simply Orthodontics Holliston for Emergency Orthodontic Care?
Friendly & Experienced Dental Team
Dental Insurance & Financing Accepted
Same-Day Emergency Appointments Available
What to Do in an Orthodontic Emergency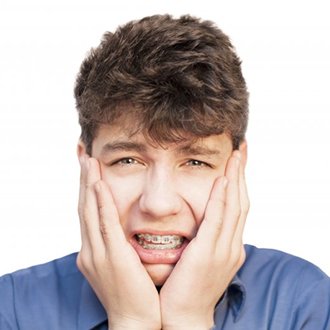 The world might feel like it's coming to a screeching halt when you experience an orthodontic emergency; however, there's no reason to feel overwhelmed! No matter what your situation looks like, keeping a clear head and quickly jumping into action will always be in your best interest. Here are some steps you should follow:
Call Our Office – If you're unsure about what to do upon experiencing an orthodontic emergency, you should call us swiftly; we can easily help you assess the situation over the phone and walk you through whatever steps you need to begin taking. Typically, this includes things like rinsing out your mouth, applying orthodontic wax or taking over-the-counter pain relievers.
Schedule an Appointment – If your situation requires professional assistance, we'll be sure to pencil you in for a same-day appointment. Upon arrival, we can inspect your orthodontic appliance(s), as well as the rest of your mouth, and determine the best course of action.
Get Your Smile the Help It Needs – We'll often be able to address your situation immediately within our office, meaning that any discomfort you're feeling will be quickly resolved. In some cases, a follow-up appointment might be necessary.
The Most Common Orthodontic Emergencies
If you've encountered a complication with your orthodontic treatment, whether you believe it to be an emergency or not, you should give us a call! It's worth noting that most orthodontic emergencies can be handled at home, and over the phone, one of our team members can provide you with some expert assistance. However, you should never leave anything to chance. Listed below are some examples of a few common orthodontic emergencies and how you should handle them:
Understanding the Cost of Orthodontic Emergencies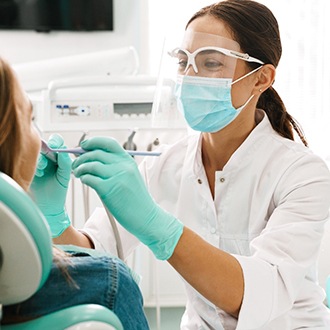 When it comes to addressing orthodontic emergencies and getting your treatment back on track, the cost of care should be the least of your worries! That's why here at Simply Orthodontics, we're thrilled to accept most major insurance plans and providers and are happy to sit down with you to ensure that you're getting the most out of your benefits. We're also happy to offer adorable financing options through LendingPoint.
How to Prevent Orthodontic Emergencies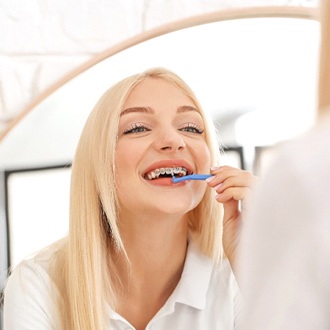 Naturally, knowing how you can prevent any of the previously mentioned emergencies is best. No one wants to experience the pain that occurs in these instances, which is why we've compiled some helpful tips that will work to reduce your risk of injury and keep your orthodontic treatment right on track:
Continue to brush, floss, and rinse your smile regularly to eliminate the possibility of decay, cavities, and gum disease.
Continue to visit our office for follow-up appointments as well as your dentist for six-month checkups and cleanings.
Avoid eating hard foods that can easily break brackets or cause wires to pop out.
Never use your teeth as tools to open packages or containers.
Wear a mouthguard when preparing to engage in sports or other physical activities.
Stop biting your nails, smoking, eating ice or chewing on hard objects.