Traditional Braces – Holliston, MA
Achieve a Straight Smile and Even Bite
Whether it's misalignment, crooked teeth, or malocclusions (uneven bites), traditional braces have been the standard treatment option for decades. In fact, they've even been around as a concept for centuries! Simply Orthodontics Holliston is proud to be continuing the tradition of helping individuals and families treat orthodontic issues before they turn into serious problems that negatively affect you later in life. If you, your child or other family member needs to correct severe misalignment, an uneven bite, or another issue, don't wait any longer. Call our orthodontic office to schedule your first orthodontic appointment to discuss traditional braces in Holliston, MA!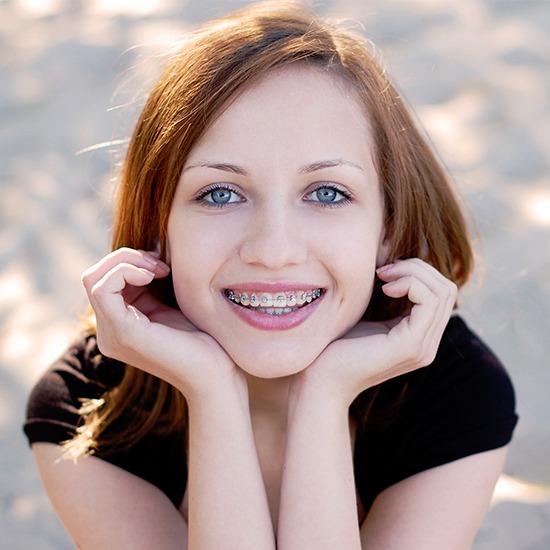 How Traditional Metal Braces Work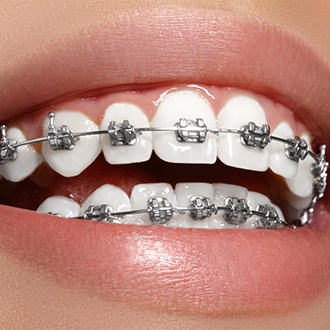 To start, we'll perform a thorough exam of your teeth, gums and other areas for any unique issues. From there, we'll schedule you for another appointment. Here, the brackets and archwire will be placed on your teeth. We perform a comprehensive cleaning beforehand, then dry your tooth enamel fully and completely. Next, a small amount of bonding material is applied to each of your individual teeth. Afterwards, a bracket is applied to each tooth. Once bonded, we'll thread the archwire through each bracket and trim any excess so that it doesn't poke into your gum tissue. Small elastic bands are then wrapped around each bracket. You'll have a series of colors to choose from before the elastics are installed.
Expectations for Your Treatment Length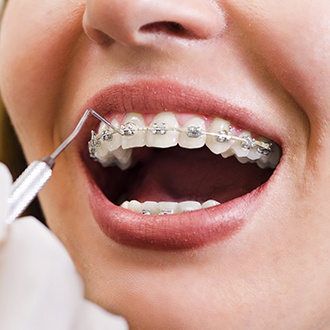 Depending on the severity of your dental problems, the length of your orthodontic treatment can vary. The amount of room you have available in your mouth for teeth to shift as well as the distance teeth need to travel can both influence the success and length of your treatment. Furthermore, good at-home oral hygiene is very important, as well as following all of the orthodontist's aftercare instructions. In most cases, patients need to wear the braces between one and three years. Following that, a retainer needs to be worn for about 12 months. Retainers are designed to prevent teeth from shifting back to their crooked position.
Are Traditional Metal Braces the Right Option for You?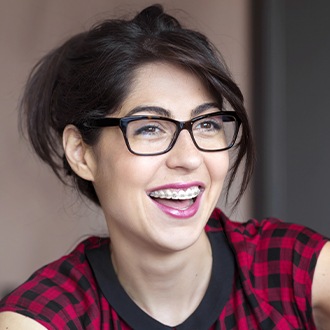 With a detailed examination, we'll be able to confirm if you or your child should consider braces for treatment. One of our orthodontists will perform the exam and then give an informed recommendation based on your dental issues and how severe they might be. With traditional braces, crooked and misaligned teeth as well as uneven bites can be addressed. However, if you have a more minor case, there are other options that we may recommend that don't take as long or require as much of a commitment. Simply Orthodontics Holliston will always walk you through alternatives that best address your oral health and lifestyle choices.
Understanding the Cost of Traditional Braces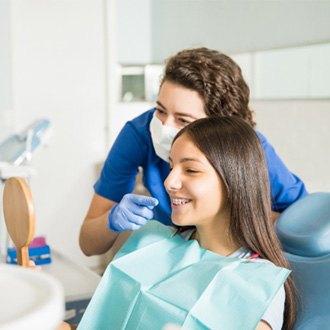 Curious about the cost of braces in Holliston? Good news: our knowledgeable and friendly team can help you find the answer! During your consultation, we will conduct an exam and learn more about your dental needs before determining a price estimate and reviewing your financial options. Of course, if you'd like to learn more about the cost before then, that's okay too! In that case, keep reading.
Factors That Affect the Cost of Traditional Braces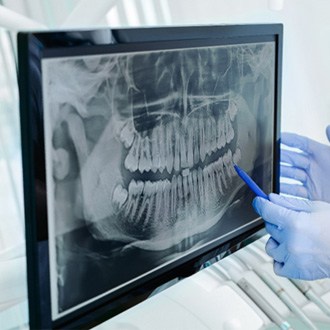 Since no two smiles are the same, there isn't a flat fee for traditional braces. To determine the cost of your orthodontic treatment, our team will need to consider several important factors, including:
The severity of your misalignment
Your age (the older you are, the longer it may take your teeth to move)
If other orthodontic appliances are needed, like space maintainers or elastics
Compliance with treatment guidelines
Professional Braces vs. "DIY" Braces: Which Costs More?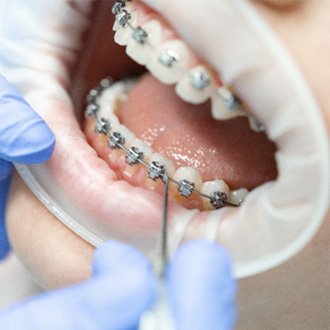 DIY (do-it-yourself) braces use materials like rubber bands to address orthodontic issues like gaps between teeth. Unfortunately, this approach is nowhere near as cost-effective as you might think. After all, DIY methods can move your teeth too fast, resulting in worsened misalignment or, worse, loose teeth. Furthermore, using household items can introduce numerous bacteria and germs to your mouth, which can lead to decay and infection. Ultimately, if you're interested in straightening your teeth, the best solution for your smile and your wallet is professional braces.
Does Dental Insurance Cover Braces?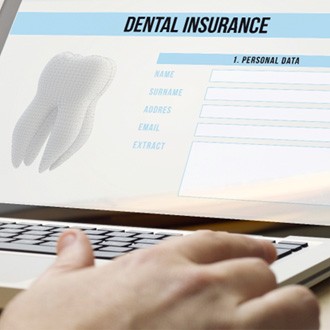 Some dental insurance providers do cover a portion of the cost of braces. So, don't hesitate to review the fine print on your plan to see if you have available benefits! If you're having trouble understanding your coverage, you can always reach out to your provider directly or talk to our team. We have experience working with some of the most popular carriers and are proud to welcome Aetna PPO, MetLife, Principal, Guardian, Humana, and many more.
Options for Making Braces Affordable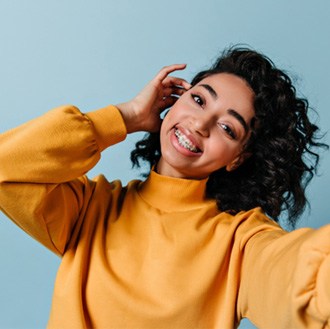 If you are uninsured, you'll be happy to hear that dental insurance isn't the only way to make your orthodontic treatment more affordable. At Simply Orthodontics, we have two other options for our patients: flexible financing and special offers. With flexible financing, you can choose a payment plan that works best with your monthly budget (sometimes with low-to-no interest too!). With our periodic special offers, you can save on consultations, retainers, and more.