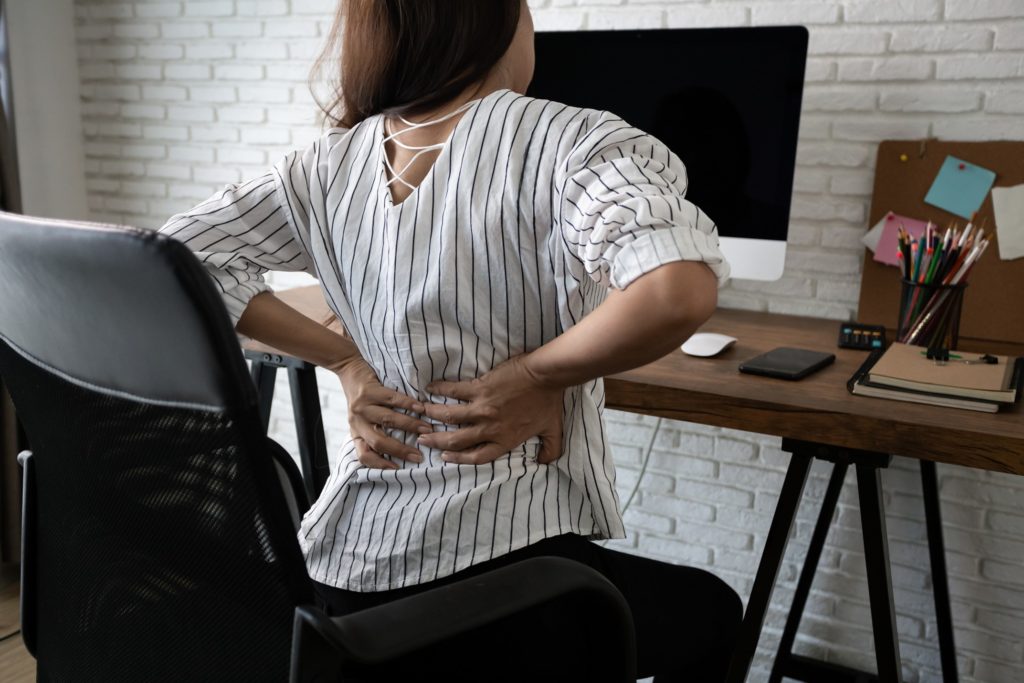 Do you chronically slouch in your work chair or while scrolling through your phone? You're not alone. What you may not know, however, is that bad posture isn't just an aesthetic concern, it can also affect your overall well-being. In fact, it can even result in problems with your jaw and teeth! Keep reading to learn how posture and bite alignment are connected, as well as what you can do to improve yours.
So, How Are Posture and Bite Alignment Connected?
To understand how posture and bite alignment are connected, it's important to understand the infostructure of your body. When you slouch, the weight of your head (which on average is about 11 lbs.) is being supported by just 7 vertebrae. In this position, the lower jaw is pushed forward, which can impact your bite. Furthermore, the misalignment can cause you to unintendedly clench your teeth, resulting in a sore jaw, inflamed joints, and worn-down teeth.
5 Tips for Improving Your Posture
Now that you know how important your posture is, you may be wondering how to improve yours. Here are a few tips to help:
Roll your shoulders back
Engage your stomach muscles
Keep your head level
Don't slouch over when on your computer or phone
Exercise regularly to build strong muscles
Note: in the beginning, you may need a little extra help building these habits. Try setting an alarm on your phone every hour or so to check your posture and adjust as needed. This will help you be more conscious of the position of your heck, neck, and spine throughout the day.
How to Correct Existing Misalignment
If your bite is currently misaligned, don't worry – it doesn't have to be a permanent problem. With braces, a skilled orthodontist can carefully guide your teeth and your bite into proper alignment, enhancing your smile and your bite in the process. The best part is that there are several treatment options available – from traditional braces to clear aligners – so you can pick the smile-enhancing solution that works best for you. To take the next step toward realigning your bite, schedule an initial consultation with your orthodontist today.
About the Practice
With two skilled orthodontists leading our team at Simply Orthodontics, Holliston patients can have peace of mind knowing their smiles are in the best hands. Both Dr. Alan Carlotto and Dr. Sam Alkhoury are passionate about providing world-class orthodontics that results in healthy, happy smiles. Plus, we offer a wide range of solutions, allowing you to have the effective and comfortable experience you deserve. If you would like to learn more about your treatment options or would simply like to schedule an appointment, don't hesitate to visit our website or call (508) 429-7800.