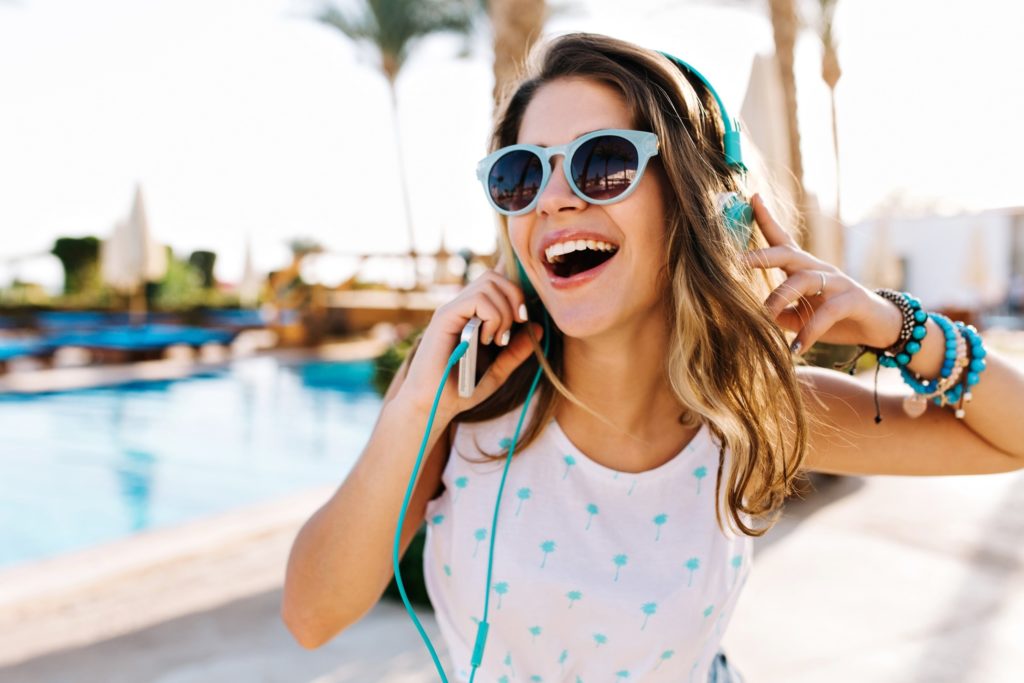 Did you know that more than 12 million people around the world have used Invisalign to straighten their teeth? While the discreet trays are certainly a draw, there are several other benefits to consider, especially during the summertime! To learn five noteworthy freedoms with Invisalign, read on.
Freedom to Smile
There is no denying the effectiveness of traditional metal braces, but the brackets and wires leave much to be desired in the looks department. Fortunately, Invisalign uses a different method: clear aligners. Not only do they effectively guide your teeth into their properly aligned positions, but they do so without drawing attention to your treatment. In fact, even your closest friends and family may have a hard time telling when you are wearing them!
Freedom to Eat
Dietary restrictions are a crucial part of life with traditional braces. After all, just one bite into a crunchy apple can result in an orthodontic emergency. Luckily, Invisalign aligners are completely removable – that means you're free to eat whatever you'd like! Just make sure to always take out your trays first and clean your teeth thoroughly before putting them back in.
Freedom to Drink
Yes, you can eat and drink what you want. Of course, the same rule applies: you must remove your aligners first (the only exception is water). Neglecting to do so can stain your trays, making your teeth look yellow and brittle. Furthermore, sipping on sugary drinks with your aligners in can trap sugar against your teeth, increasing your chances of developing tooth decay. To stick with the 22-hour-a-day wear time, opt for water throughout the day and indulge in "fun" drinks with meals.
Freedom to Floss
If you had traditional braces in the past, then you know first-hand how difficult flossing can be. Having to carefully string the floss between each wire can make an already tedious task even more cumbersome. The good news is that this essential oral hygiene step is incredibly easy with Invisalign – all you have to do is take them out first!
Freedom to Plan
Do you have a work trip planned? Or maybe a summer vacation is on the horizon? While traditional braces often require adjustment appointments every four weeks, Invisalign appointments are usually every six weeks. As a result, you'll have significantly fewer trips to your orthodontist's office to plan around.
Your life shouldn't be put on hold until you've completed your orthodontic treatment. Thanks to Invisalign, it doesn't have to!
About the Practice
Our talented orthodontists at Simply Orthodontics, Dr. Alan Carlotto and Dr. Sam Alkhoury, are proud to offer a wide range of teeth-straightening solutions. Since Invisalign comes with several freedoms, it easily integrates with your lifestyle, ensuring you don't just love the end result, but you like the process too! If you have a question about life with Invisalign or you'd like to schedule an appointment, don't hesitate to visit our website or call (508) 429-7800.