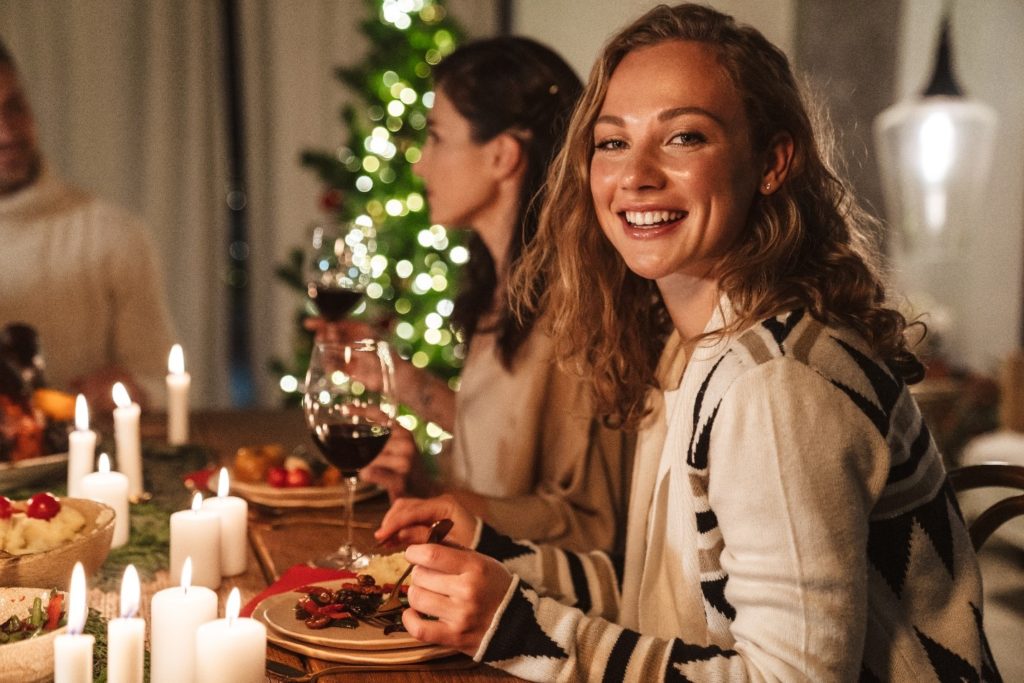 Whether you just got braces or are rapidly approaching the end of your treatment, you might be counting down the days until you're done. With the numerous benefits that come with straight teeth, who can blame you? If you're feeling a dip in motivation to stay on-track with your orthodontic treatment this holiday season, keep reading for a few reasons you'll be thankful for the end result!
Reason #1: Straight Teeth Can Improve Your Oral Health
Did you know that crooked, gapped, and otherwise misaligned teeth can negatively impact your oral health? It's true! Malocclusion can create unique, small crevices for food particles and plaque to burrow into, increasing your chances of developing tooth decay and gum disease. Fortunately, braces can gradually guide your teeth into their properly aligned positions, which will increase the effectiveness of your brushing and flossing regimen.
Reason #2: Straight Teeth Can Help Prevent Dental Injuries
If your teeth don't come together evenly, then some may be more vulnerable to wear and tear. This can result in everything from small chips to severe fractures. Since dental injuries like these can be both painful to experience and stressful to handle, it's best to do your part to avoid them altogether. Fortunately, orthodontic treatment can help by precisely aligning your teeth and your bite!
Reason #3: Straight Teeth Can Improve Your Bite and Speech
As mentioned above, malocclusion can result in premature wear. The negative effect on your bite can also result in you not breaking down your food properly, potentially resulting in nutritional deficiencies and indigestion. If that wasn't worrisome enough, misaligned teeth can also negatively impact your speech since your tongue makes a series of distinct movements against the back of them to direct the airflow that ultimately creates words. In short, straight teeth can make your everyday life easier!
Reason #4: Straight Teeth Can Boost Your Confidence
Of course, one of the biggest benefits of straight teeth is that they can boost your self-esteem. Whether you're walking into a school dance, a job interview, a first date, or a family reunion, you can flash your pearly whites with the utmost confidence!
Throughout your orthodontic treatment, you might feel dips in your motivation to follow all of the instructions your orthodontist gave you. In times like these, it's important to keep your eyes on the prize and remember all of the reasons your time with braces will be well worth it!
About the Practice
On your teeth-straightening journey with our team at Simply Orthodontics, there are countless reasons to be thankful! From our skilled orthodontists to our team coordinators and hygienists, we're here to make your orthodontic treatment as smooth, stress-free, and efficient as possible. If you have a question about braces, are interested in finding out if you're a candidate, or would simply like to schedule an appointment, don't hesitate to visit our website or call (508) 429-7800.